It's no secret that while exploring the Parisian Countryside our day excursions will lead to beautiful and serene environments. Depending on the workshop program you choose to participate in, one of your journeys may take you to the peaceful jardins with stunning views such as the  Royaumont L'Abbaye Royale & Ses Jardins. 
Today, the Abbey is the best-preserved Cistercian abbey in the Île-de-France region.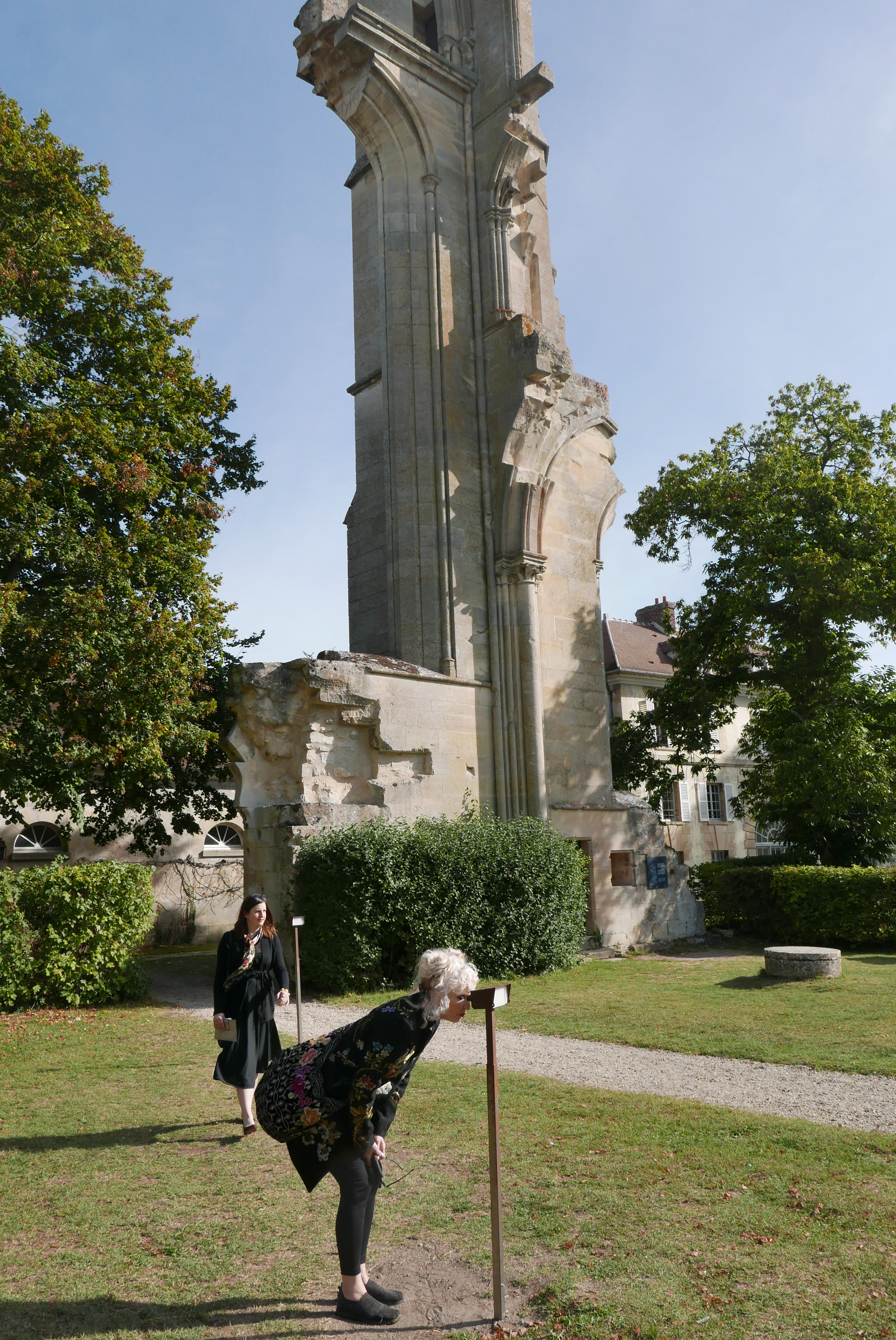 A Living Monument
Located just miles from our headquarters, Valmondois, the Abbey was listed as a historic landmark in 1927, the park in 1948. It is today, the best-preserved Cistercian abbey in the Île-de-France region.
History of the Abbey
Royaumont Abbey was built by Saint Louis between 1228 and 1235 under the oversight of his mother, Blanche de Castille. The abbey's isolated location, simple layout and unadorned buildings bespeak its origins as a Cistercian monastery. Remaining closely associated with the monarchy until the French Revolution (Cardinal Mazarin became its abbot in 1645 and the abbey was given to the House of Lorraine between 1651 and 1728), Royaumont was host to intellectuals and artists from its inception. Vincent de Beauvais, encyclopaedist and author of the Speculum Majus, was appointed reader at Royaumont in 1246 and Louis XIII held one of his ballets, La Merlaison, there in 1635.
In 1791, the abbey was sold as "national property" but saved from destruction by its water system. It was transformed into a cotton mill, one of the largest industrial sites in the Seine-et-Oise region. Meanwhile, it became a magnet for society and the arts, with the Théâtre de Royaumontattracting the Parisian upper crust between 1834 and 1840. Converted to a noviciate in 1869, the abbey was extensively restored. The Goüin family then acquired it in 1905. During the First World War, the family made the site available to the Scottish Women's Hospital, which cared for more than 10,000 wounded soldiers there between 1915 and 1919.
The Experience 
Royaumont Abbey welcomes people of all ages and from all walks of life. The foundation builds on its historic heritage and its artistic potential to offer a unique experience to children and young people, business seminar participants, people with little access to culture, music lovers, people with an inquisitive bent, old building and garden enthusiasts and people passionately interested in artistic creation. Every year, the abbey welcomes about 100,000 visitors and some 35,000 people attend the performances it organises outside its walls.
The regional activity and public outreach department welcomes visitors to the monument (which is open every day throughout the year) and designs Abbaye aux enfants art appreciation workshops for children and customised projects to promote social inclusion through culture. It works in partnership with the Val d'Oise, Île-de- France, Oise and Picardie municipalities, schools, social centres and cultural centres.
To learn more about the Abbey,  click here.