Located in the heart of the village of Valmondois, our all inclusive workshop and cultural immersion program is housed in a historical and ancestral home. 
The home was established in 1838 and has been lovingly restored by de Gaulle's brother, Laurent. Upon arrival, you can the calming and un-rushed pace of earlier times.  
Our bed and breakfast has retained an authentic charm, reinforced by the assiduous frequentations of artists and writers, lovers of art and walks.The village of Valmodois is in the protected environment of the Natural Regional Park of the French Vexin, in the north of the Île-de-France region.
Deliberately thought in harmony with nature and the environment, space has been designed with the criteria of sustainable development to make it a place of quality stay, on the theme of friendship and love for art.
If Our Walls Could Talk 
Our bed and breakfast has seen generations and generations of artists, writers, musicians and other creatives. You can still feel peaceful vibrations of the home that carry a creative energetic flow to the home.
This place, inhabited by an ancient and profound soul, has a garden drawn against the plateau d'Auvers sur Oise, and a vast and calm courtyard.
Built essentially in the 19th century, the house forms a coherent and harmonious ensemble between an old wing of the eighteenth century and a rehabilitated part in the twentieth century. A spirit of openness and sharing around values of respect for nature, cultural and artistic exchanges, creates this unique ecotouristic and cultural residential offer in the village.
It was through to the friendship of French artist, Charles Daubigny, who stayed several years in Valmondois during his childhood, that my ancestor Victor Geoffroy-Dechaume, a fellow student at the Beaux-Arts in Paris, came to Valmondois for the first time in 1838.
The two friends came back frequently, and bought a house. Later, Geoffroy-Dechaume, a close friend of Daumier, brought him to Valmondois to live in peace in a small house with an artist's studio bought for him by his friends, including Camille Corot.
The bedrooms of the house are named in order to pay tribute to these four French artists of the nineteenth century who lived in Valmondois and its region, or frequented the village and its surroundings like Vincent Van Gogh and many others.
Over the years, artists painters and musicians, authors, including Georges Duhamel, rubbed shoulders here including a visit from General de Gaulle, in 1949 for Amelie's wedding that took place in the beautiful Italian style garden.
TRIBUTE ROOM OF CAMILLE COROT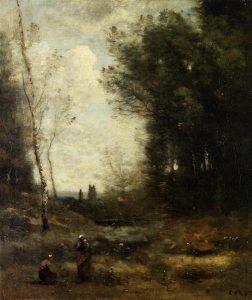 TRIBUTE ROOM OF GEOFFREY DECHAUME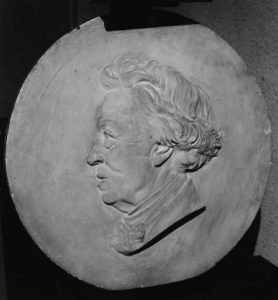 TRIBUTE ROOM OF VINCENT VAN GOGH