Oil Painting With Greg Decker
Allow us to introduce our Oil Painting instructor, Greg Decker, professional painter and educator for thirty years. Greg has taught at MoMA and The Metropolitan Museum in NYC as well as spending extensive time in France after being highly influenced by 19th century impressionist painters such as Camille Corot and Daubigny and many others that lived and frequented the region of Valmondois. 
"Come sharpen your skills, learn new techniques, and discover new inspiration in the heart of the Parisian Countryside!"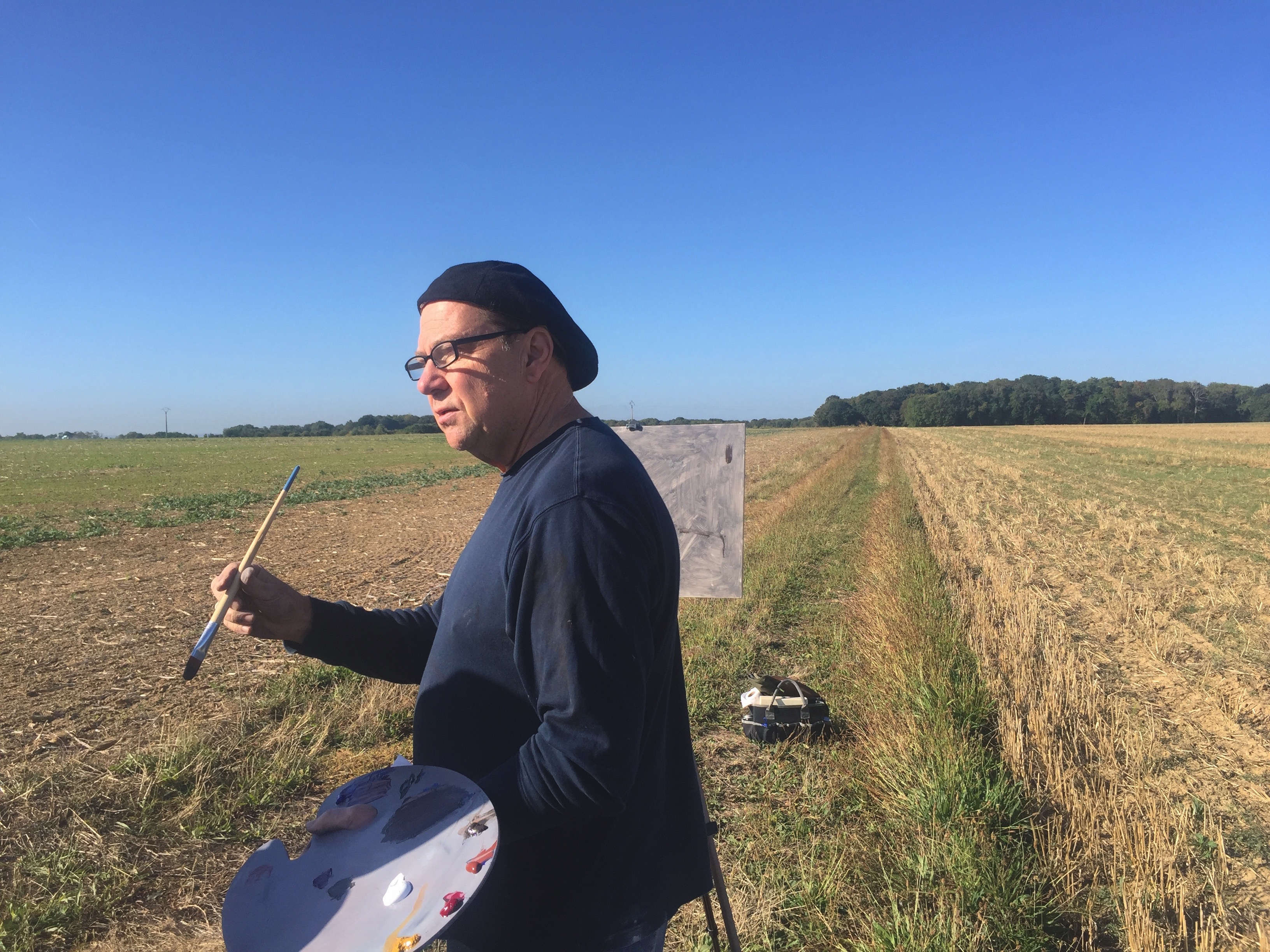 A Word from Greg Decker
I am delighted to be teaching with France With Friends and looking forward to painting together in the lovely village of Valmondois. I wanted to take this opportunity to ask:
What makes France With Friends so special?
There are other trips available to France, some which are based in small towns like Valmondois, some which involve landscape painting as well. But this is different.
I have known Amelie de Gaulle for many years, through her work as an interior designer (I consider her a very fine artist, and more of an 'interior architect' as she is so well-trained).  When she began to design this trip, I realized that it would be something very special. She brings a particular family history to this experience.  The de Gaulle family is rooted in Valmondois, in the countryside and the people.
Artists such as Charles Daubigny, Honore Daumier, Camille Corot, Victor Geoffroy Dechaume and Vincent van Gogh have lived, visited and painted in the village. Honore Daumier's studio is located in downtown Valmondois, and the surrounding landscape is lush and organically beautiful.  I know this from experience, having painted in the fields and woods surrounding this charming French town.
With this, we join a small group of people, interested in painting and art history, together for ten days.  Some with little or no painting experience, some with more. All are welcome.
Painting with oil paints, discussing those paintings constructively, as I am painting right alongside you. Other times our talks will lead us to museums in Paris (such as the Musee d'Orsay).
This is also a fine opportunity for keeping a journal, with drawings, notes, thoughts, which we could all share in our group exhibition at the end of ten days. You are amongst friends.
What You Will Learn
New Update Coming Soon. 
There will be discovery, there will be shared memories, and there will be France. With Friends.
Ready to Explore the Parisian Countryside?